Patterson Technology Center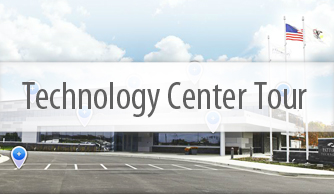 The Patterson Technology Center (PTC) plays a major role in ensuring that you get the most from your computer-related technologies, including Eaglesoft, Patterson Imaging, CAESY, Patterson Hardware, CEREC, Schick and PLANMECA.
Located in Effingham, Ill., the PTC resolves more than 90 percent of support calls during your initial call. If you ever need to contact the PTC, you're assured prompt, professional attention.
Expert support options, by calling one toll-free number
Talk to a person, not an automated system
Quick response time
In 2011, Patterson made a major investment in technology and support for our customers with a 100,000-square-foot building that houses the PTC.