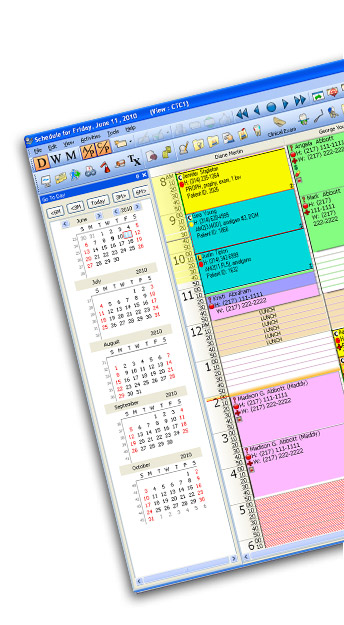 Create an efficient, productive and profitable workday by scheduling for multiple providers in multiple operatories, quickly identifying opportunities within your appointment book and using color-coded appointment types and templates. Plus, patient information displayed in the appointment block is fully customizable, making HIPAA compliance a snap.
Time Units
Eaglesoft offers flexible time unit increments. Choose from 5, 10, 15, 20, 30 or 60 minute time units for your office and easily change whenever you want.
Double Book Appointments
Double-booked appointments are easy to schedule and identify. These appointments will appear side-by-side at the same time, in the same column.
See Your Schedule the Way You Want!
View your schedule by provider or chair – whatever works for you! Create Views to see only the chairs or providers you want to see.
Find Free Time
Find open times in your schedule that meet your specified criteria and then "pin" the list to your schedule for easy access throughout the day.