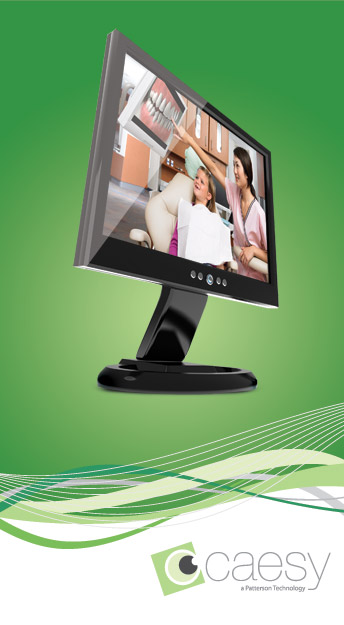 It starts when a patient walks into your practice. Smile Channel in the reception area promotes esthetic options and lets your clients know you can give them the smile of their dreams. Smile Channel programs also reinforce the link between dental health and a healthy life.
Chairside, CAESY Perspective's live-action videos with crisp, state-of-the-art 3D animations explain complex procedures in easy-to-understand language. When patients see what you're talking about, they "get it." And when patients "get it," you get higher case acceptance and a stronger practice.
Click here to view an online video describing CAESY's benefits.
To order CAESY Patient Education Systems, call 1-800-294-8504.
For the specialty practice, Patterson presents Dolphin Aquarium. Promote comprehension and ease communication with colleagues and patients of all ages through 3D imaging.