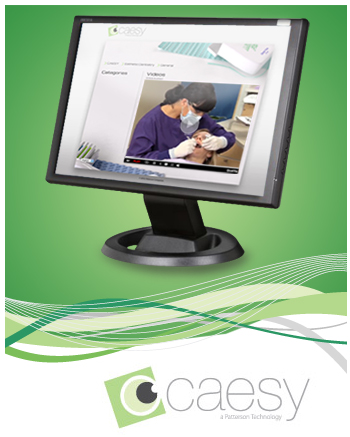 CAESY Cloud is an on-demand patient education tool available to any practice with an Internet connection. With CAESY Cloud, you can access valuable patient education presentations from multiple office computers at the same time.
These multimedia presentations cover an extensive range of dental topics, from hygiene to restorative, esthetic to periodontal disease, so your patients quickly understand their treatment options and can make informed decisions.
All of the great patient education presentations that CAESY provides are now on the Cloud, but with some unique features added:
New videos and features are posted regularly
Low monthly subscription fee
Start up is easy! You can connect today!
All you need is an Internet connection
Compatible with PC and Mac (including iPad and iPhone)
You can link to CAESY videos directly from your website
View this video to see how CAESY Cloud can assist with patient education at your practice.
Ways to connect today:
Call your Patterson representative or call 800-294-8504