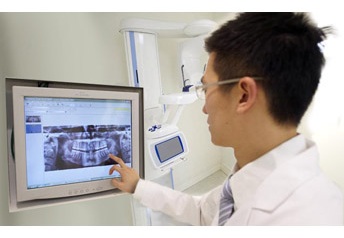 You know digital imaging is the future of dentistry, and Patterson Eaglesoft provides the most complete digital integration package on the market today. From video images to digital X-rays, Patterson Eaglesoft provides you with the ability to acquire and store all image types in one patient record, using one software.
There are many choices in the digital imaging market, but with Patterson Eaglesoft the choice is simple. Our direct integration option offers you a choice in products that work for your practice, and we make those devices work seamlessly in your practice through the Patterson Eaglesoft software.
With Eaglesoft you can use the Dolphin 3D tools to manipulate and enhance your 3D images.