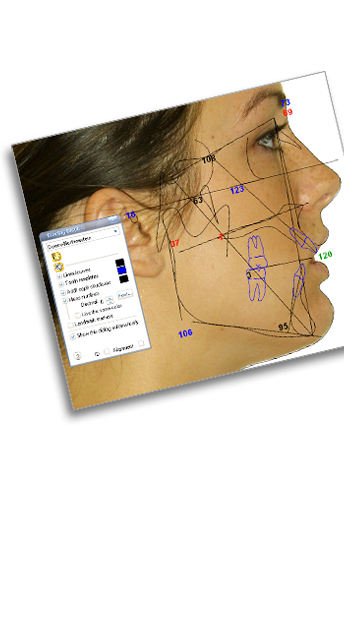 Dolphin Imaging software provides imaging, diagnostic and case presentation capabilities for dental specialty practices.
ImagingPlusTM is the heart of all Dolphin Imaging products. Effortlessly manage patient records and X-ray images. Carefully designed for quick and intuitive learning. Dolphin's ImagingPlus lets you efficiently and easily capture, retrieve, print and present patient image records.
Ceph Tracing allows you to quickly and accurately trace cephalometric radiographs, create progress superimpositions and much more. Use Dolphin's high-tech, industry-proven program to dramatically reduce the tedious and time-consuming task of tracings and analyses.
Treatment Simulation allows you to easily and accurately plan, diagnose and present cases. The Visual Treatment Objective (VTO) feature provides a scientifically-based treatment planning and prediction tool. Using VTO, you can plan orthodontic and surgical cases. The VTO program will simulate treatment results on a patient's lateral photograph superimposed with cephalometric tracings.
Click here to learn more.