Electronic Remittance Advice (eRA)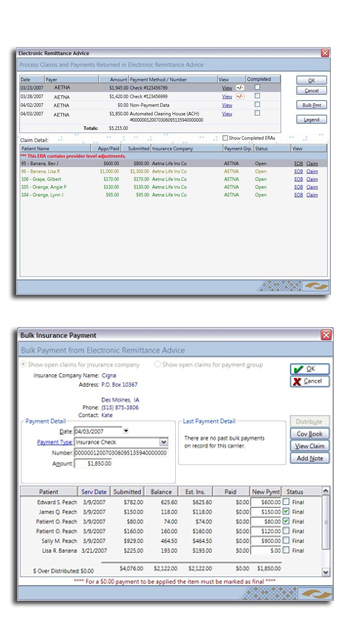 Enjoy more time and fewer entry errors with Eaglesoft's eRA service! As an electronic form of an EOB, eRAs let you know in advance the claims that have been paid and in what amount.
Replace and supplement the EOBs you currently receive
Automatically populate check numbers, EFT numbers and insurance payment information
Only $30.00 per month - Unlimited usage
Watch Video

eRA Payer List and Changes

Sign up today! Enrollment Form

For more information please visit the Explore Store or call 800-294-8504.