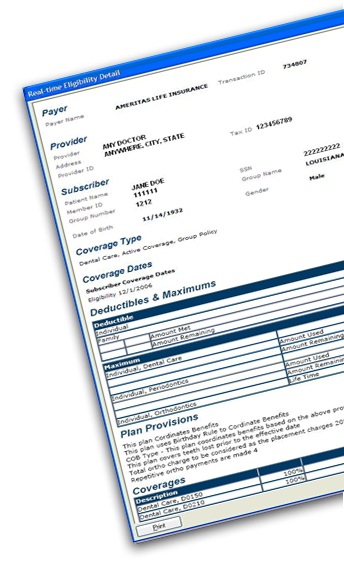 Find out your patients' benefits without picking up the phone! With Eligibility from Eaglesoft, you can connect electronically to the benefit information you need, when you need it.
Identify your patients' benefits immediately – no phone call necessary
Save and/or print the response you receive for your records
Know that you're getting the most up-to-date and patient-specific benefit information
Only $30.00 per month – unlimited usage
No waiting or lost productivity
Watch Video

Real-time Eligibility Payer List and Changes

Sign up today! Enrollment Form

For more information please visit the Explore Store or call 800-294-8504.